Investment & Insurance Sales in the Bank Channel
Dynamic access to the industry performance metrics bank and credit union investment program executives rely on to benchmark strengths and weaknesses, set realistic targets for improvement, and manage program growth. Live data visualization helps you interact with your data to see new concepts and patterns that were once difficult to grasp. From there, you can drill deeper into your charts and graphs to better understand how the industry is changing and impacting your business.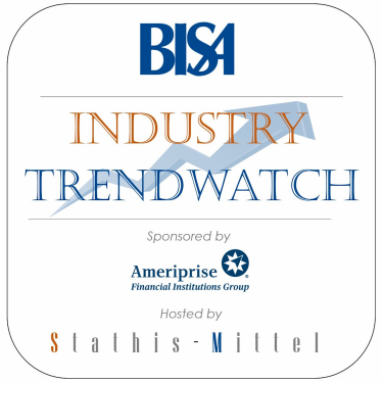 BISA Industry TrendWatch Podcast
Industry TrendWatch is a monthly series with industry leaders discussing trends in the financial institutions channel as monitored by our monthly benchmarking analysis. All data on productivity trends can be accessed on online at BankChannelResearch.com. Click here for the latest episode.